Offering quality assured tasty food and conveniently served or delivered to your choice of venue, at the University or anywhere else in Gibraltar, by our friendly team.
A diverse range of fresh, local, sumptuous food for formal and informal occasions. The food range has been designed to meet a variety of formal and informal occasions, from a business meeting to a celebratory drinks reception, and to suit a diverse range of food preferences. However, if you require further guidance or have special dietary requirements please do contact us, we will be delighted to assist. Whether you choose from our set menus or require a bespoke service for large or small events, you can be assured that we have the flexibility, creativity and enthusiasm to exceed your expectations.
the team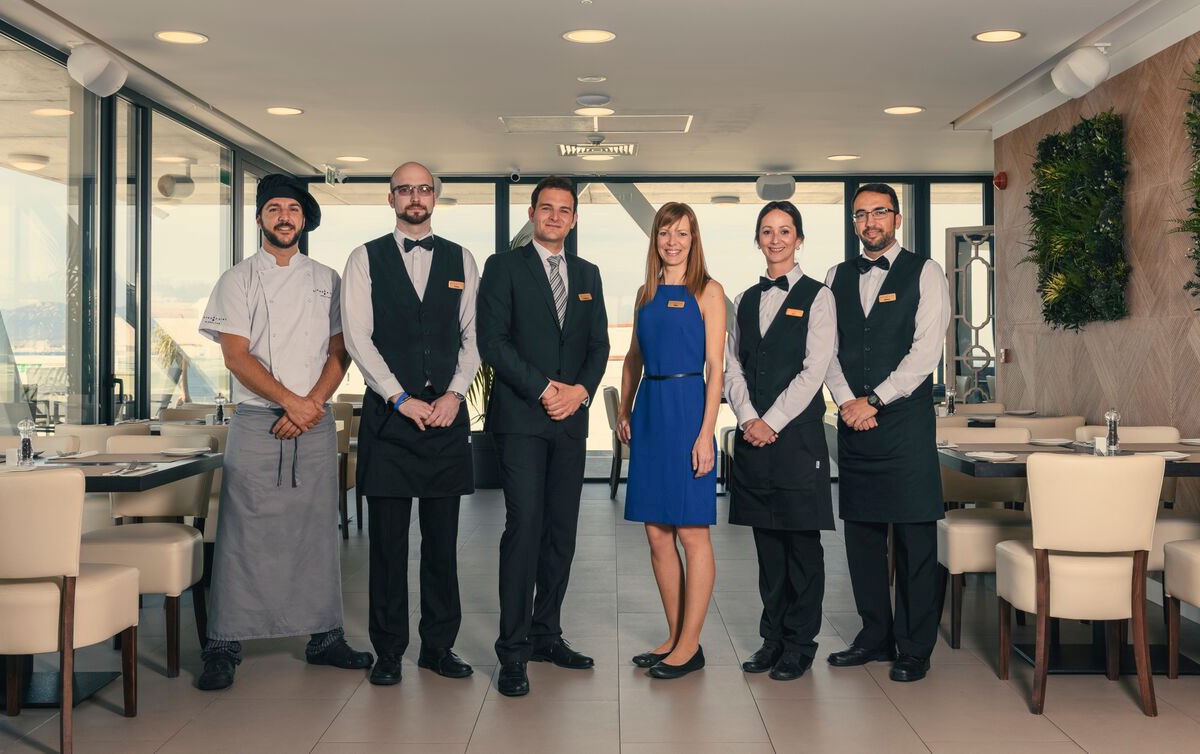 Daniel Lewis
Executive Chef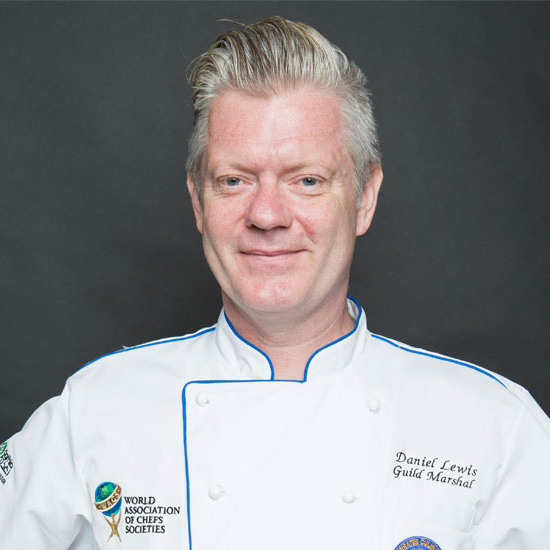 Delivering a seamless experience from Gourmet Catering requires a skilled team creating culinary delights lead by a creative professional with real passion. 
Danny Lewis is the Hunter Group Head of Culinary Operations. Before joining the team Danny was in charge of the Royal kitchens for Crown Prince of Abu Dhabi, Sheikh Mohammed bin Zayed bin Sultan Al-Nahyan. Working on many exclusive events including the Abu Dhabi F1, opening of La Louvre Abu Dhabi to many Royal and state events. 
Danny who can frankly be called a food veteran, with experience of more than three decades in the industry, having spent his youth learning the ropes of the catering business at his grandfather's hotel in Broadstairs Kent, who advised him to enroll at catering college.
His passion for food and his creativity soon led to an auspicious beginning in the food and beverage industry working with England's first Michelin star chef Richard Sheppard at the legendary Langan's Brasserie. The promising start soon crystallized, bolstered by training under Michelin starred  chef Richard Corrigan, 2 Michelin starred  Anton Mosimann and then 3 Michelin starred Marco Pierre White before being 'head hunted' by M.O.G.B and TV celebrity chef Antony Worrall Thompson as his group Executive Sous Chef , finally becoming Head Chef with Stephen Bull at his Michelin-starred eponymous eatery Fulham Road.
In between spending 5 years of his vacation time as a 'Stagier' in 2* and  3* star Michelin kitchens La Gavroche, Tante Claire, Nico Landis, Gordon Ramsay Aubergine and L'Ortolan with John Burton Race.
After Stepping onto the International stage with the likes of Jumeirah in Dubai and Abu Dhabi National Hotels before being lured to Southern Spain  becoming the Group Executive chef for a large restaurant group operating 14 restaurants, bars and beach clubs stretching from Malaga to Puerto Banus, culminating in the conception and launch of the multi award winning Polo House. 
In early 2013 Danny was approached to return to Dubai tasked with running the Marco Pierre White Global brand along with overseeing Wagamama and Trader Vic's Middle East whilst acting as Corporate Chef managing the RMAL Hospitality food and beverage portfolio that also included the Fairmont Abu Dhabi and Dalma Executive events, catering from between 10 – 6000 guest and events up to 30,000.    
Danny has won numerous awards from Michelin and AA to Restaurant of the Year in London, Dubai and Marbella and hopes to achieve more awards with his team here in Gibraltar.                                                     
Danny's philosophy in the kitchen is still very much 'hands-on' healthy, fresh and following global trends, always placing guests needs as a priority.
Danny truly believes 'This isn't an easy industry to crack; you must do your research, be flexible and create a dream team of polite, loyal and dedicated staff'
Geri Cummings
Gourmet Catering Coordinator
As a Canadian born Native, Geri Cummings began her management career 10 years ago in the retail sector. During the first year in management was she advanced to a higher sales volume location and lead the Regional Recruiting team accountable for the hiring of Management candidates for the entire Province of Ontario. Eventually Geri was offered the position of Area Manager in Training and accountable for the entire operations of multiple locations based in the downtown core of Ottawa, Canada's national Capitol. At this point in time, Geri was also credited with WSPA, Ontario's Provincial Health and Safety Certificate and was also awarded the Company's Loss Prevention Award.
Shortly after, Geri was recruited for a Senior General Manager Position with Gap Inc. where she ran one of the Top 10 highest volume dual stores in the country overseeing over 50 employees. With Gap Inc, Geri was involved in many charity event projects and was a part of the company's "Be What's Possible" Employee Volunteering Program that creates and leads opportunities for employees to commit to helping varies charities within their community. Geri has participated and lead multiple leadership workshops used by the company to empower and create future successful leaders. One of which was Emotional Intelligence, also her topic as a selected POP Speaker in 2016's GIBTALKS here in Gibraltar.
Geri joined the Hunter Group in 2015 and transferred her leadership and customer service skills to the restaurant industry and became the General Manager of Jury's Café & Wine Bar. Before the end of her first year, she was awarded Manager of the Year by the Group. Staying true to her commitment to the community, Geri has also been locally credited for the creation the Gibraltar Coats 4 Kids campaign.
As previous Bistro Point Manager, Geri is excited to take on the Gourmet Catering Project and is looking forward to introducing a higher level of customer service and product into the Gibraltar catering scene.